Welcome to our private guided day tours where you can explore the stunning locations outside of Dublin and experience authentic Ireland through a local's perspective. Sit back, relax, and let our knowledgeable guide handle the driving as you immerse yourself in Ireland's rich heritage, untouched nature, and captivating stories. From ancient ruins to breathtaking landscapes, these tours promise to leave you with unforgettable memories and a rejuvenated spirit.
Hill of Tara, Trim Castle and Bective Abbey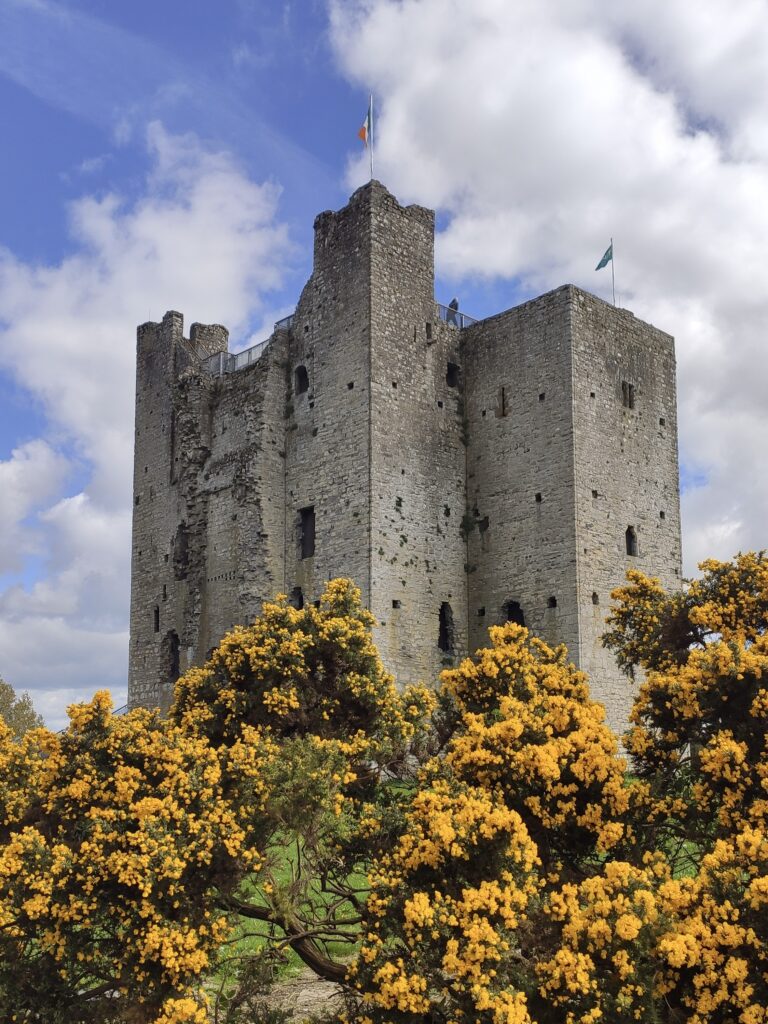 On this unique guided day tour, guests will have the opportunity to explore stunning locations outside of Dublin and experience the authentic Ireland through a local's perspective. The tour provides a stress-free experience with a knowledgeable guide handling the driving on the left side of the road, allowing guests to sit back, relax, and enjoy the sights and stories.
The tour takes visitors on a journey through time, exploring ancient kings and enchanting ruins. Guests will have the chance to immerse themselves in Ireland's rich heritage and untouched nature, creating unforgettable memories.
Throughout the day, guests will visit various destinations that showcase the beauty of Ireland. These destinations may include castles, historical sites, natural landscapes, and charming villages. The tour guide will provide interesting facts, stories, and local insights, making the experience educational and engaging.
Whether it's walking through ancient ruins, taking in the breathtaking views of the countryside, or experiencing the warm hospitality of local communities, this tour promises to leave guests with a sense of wonder and rejuvenation.
Wicklow day tour: Cliffs, Heritage, Wildlife, Gaol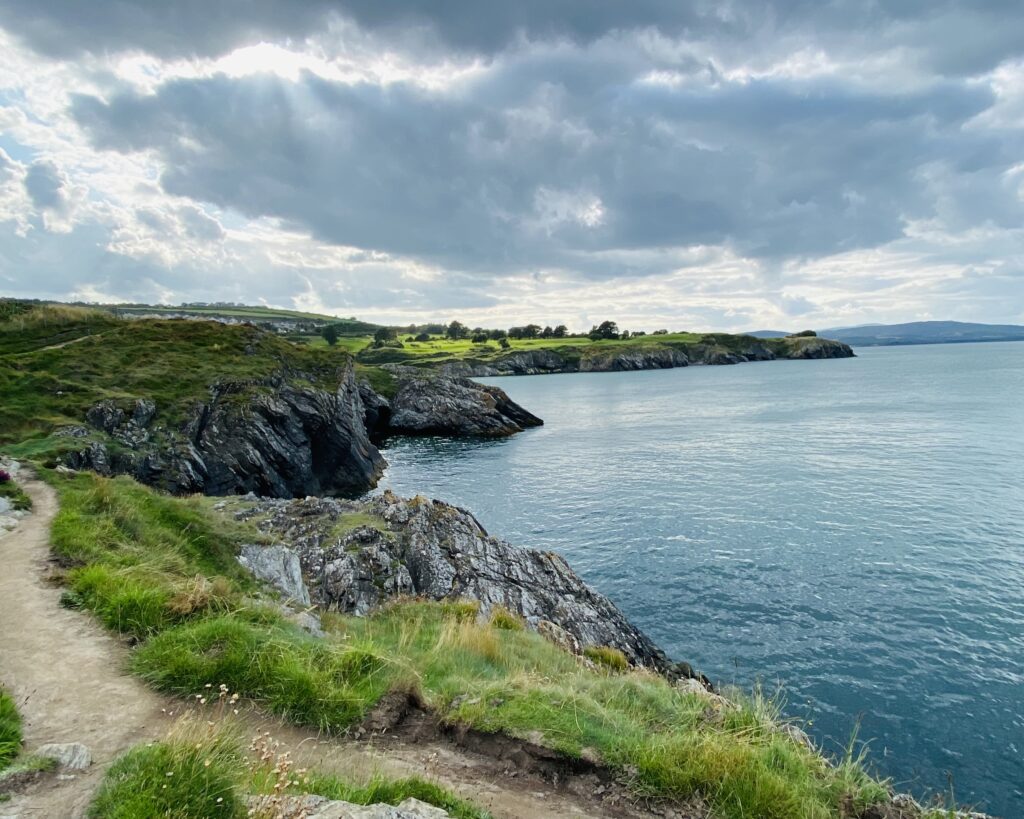 Join us for a thrilling adventure in Wicklow, where you can escape the hustle and bustle of the city and immerse yourself in the stunning beauty of nature. Our tour will take you on a cliff walk along Wicklow's breathtaking coastline, providing unmatched views and an unforgettable sensory experience.
But it doesn't stop there. We will also explore the atmospheric capital of County Wicklow, delving into its rich history and vibrant culture. From charming heritage sites to hidden gems, our expert guide will ensure you have a comprehensive understanding of this fascinating region.
Moreover, this tour is not limited to sightseeing. You will have the opportunity to encounter the diverse wildlife that calls Wicklow home, making it a dream come true for wildlife enthusiasts.
Whether you are a history buff, a nature lover, or simply seeking an authentic Irish experience, our Wicklow Cliff Walk and Wicklow Town tour is a must-do. Join us and be transported to a world of beauty, adventure, and discovery.
Wicklow Mountains, Glendalough, Powerscourt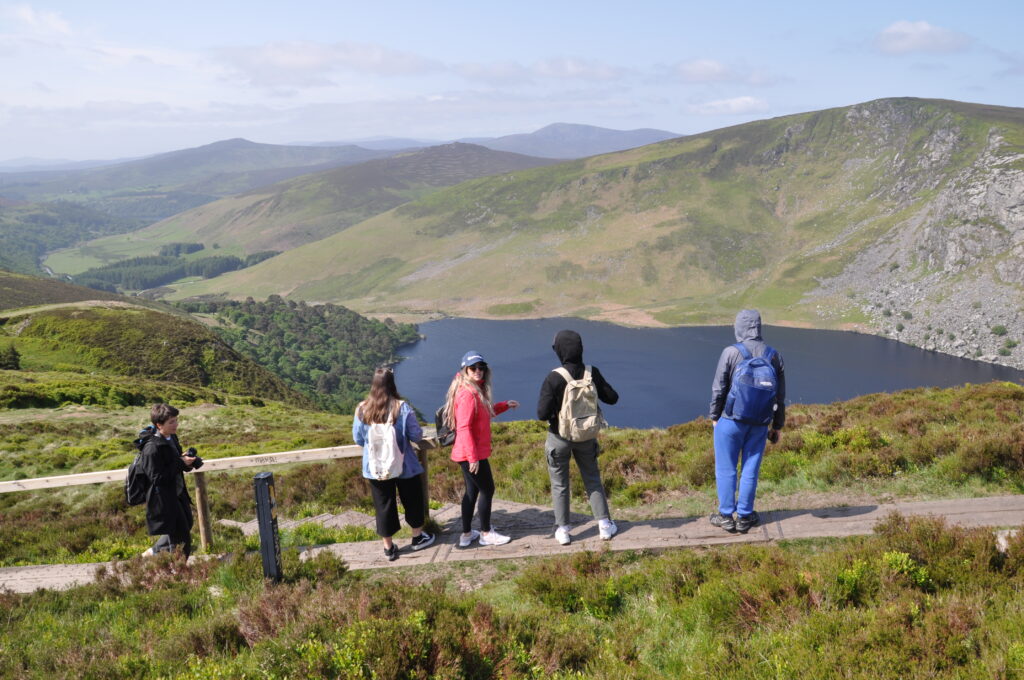 This comprehensive excursion offers a uniquely tailored day trip from Dublin, perfect for those with limited time in the area. The tour includes pick-up from your hotel and promises an unforgettable day filled with fun and exploration.
Your adventure begins with a journey through the lush landscapes of County Wicklow, with every detail expertly arranged just for you. Relax in the comfort of your own private vehicle as you take in the breathtaking scenery, all while receiving fascinating insights from your knowledgeable guide.
The tour includes stops at some of Wicklow's most stunning attractions, starting with the magnificent Powerscourt Waterfall. Experience the awe-inspiring beauty of this natural wonder, allowing it to leave a lasting impression on you.
Next, you will visit the exquisite Powerscourt Gardens, known for their stunning vistas and meticulously manicured lawns. Take a leisurely stroll through the gardens and immerse yourself in their natural splendor.
The tour then takes you to the iconic Guinness Lake, a picturesque body of water surrounded by rolling hills and verdant landscapes. Take a moment to soak in the tranquility of your surroundings and capture some memorable photographs.
Finally, you will visit the ancient 6th-century ruins of the Glendalough Valley, a site of great historical and spiritual significance. Explore the serene