Hi Everyone!
Lovely to have you here on this page
My name is Diana. Originally I am from St Petersburg, Russia and I have lived in Ireland, North Wicklow, for the past six years with my husband and our family of three kids and our dog Goldie.
My passion in life (next to my loved ones) is travelling and meeting new people, showing others the beauty of the world, art in various forms. Now I am a happy person to do what I love, but it was not always this way.
At university I was trained as a teacher of English and French. Right after I did a PhD in linguistics, where I studied the cultural aspect of the language in English speaking countries including Ireland. At the same time I worked as a tour guide in St Petersburg, showing visitors the beauty and history of one of the most magnificent cities in the world. However, for the next number of years I worked in IT Sales both in St Petersburg and Dublin.
During all these years I travelled extensively in Europe, getting to know really well such countries like France, UK, Germany, Netherlands, its people. My approach has always been to get a deep understanding and appreciation of a country and its people, rather than to tick the box that I've been there. And I have the same approach to almost everything I do.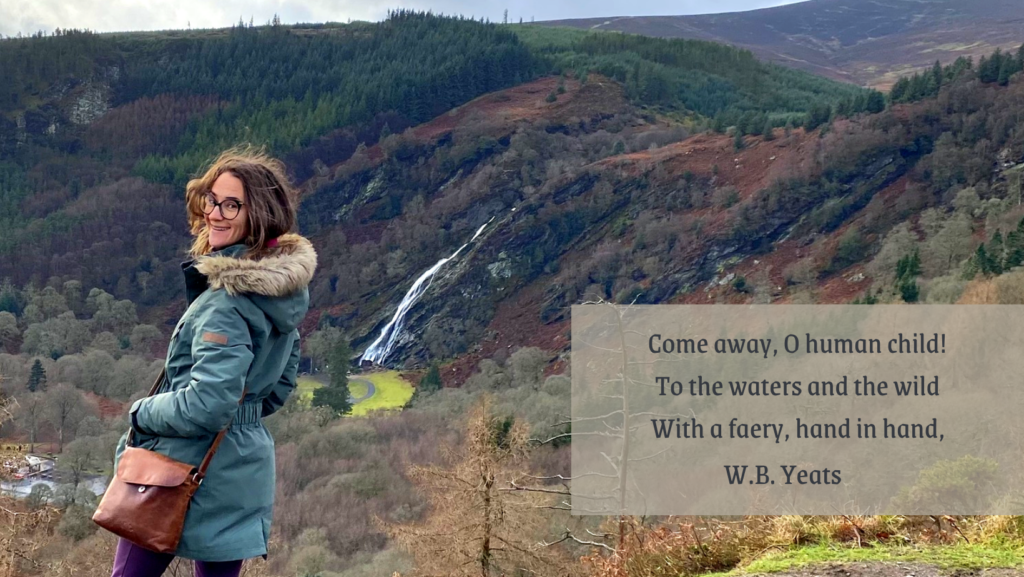 As it happens, I've always remembered how happy I was during my time as a tour guide, having a genuine interest in history, art, meeting new people and sharing my knowledge and passion for different cultures and places with them.
After some contemplation and soul-searching I quit my lucrative job to devote myself to the vocation that brings me so much joy, and signed up for a tour guiding course in Dublin.
How I can create a unique trip to Ireland for you as your tour guide.
Since I came over to live in Ireland I have been exploring this beautiful country and getting acquainted with its rich history, vibrant culture and natural beauty, and … falling in love. Ireland's vibe, enigma, untouched nature fill you with wonderful energy.
Now I feel ready to share my love of Ireland, its culture with others. I would love to bring you that unique perspective and a fresh pair of eyes to uncover the hidden gems and traditional experiences of the Emerald Isle. During your stay in Ireland I will show you the most picturesque locations, together we will meet the friendliest locals and get immersed into the best traditional experiences.
Ireland won't leave you untouched and I will be delighted to be your guide and 'local expert' here. Hope to see you on one of my adventure trips!